Below you can find a holiday calendar for April 2022. These holidays include religious holidays, national holidays and/or historical holidays, and holidays that are just for fun! Please feel free to leave a comment with suggestions for any holidays not included on this calendar.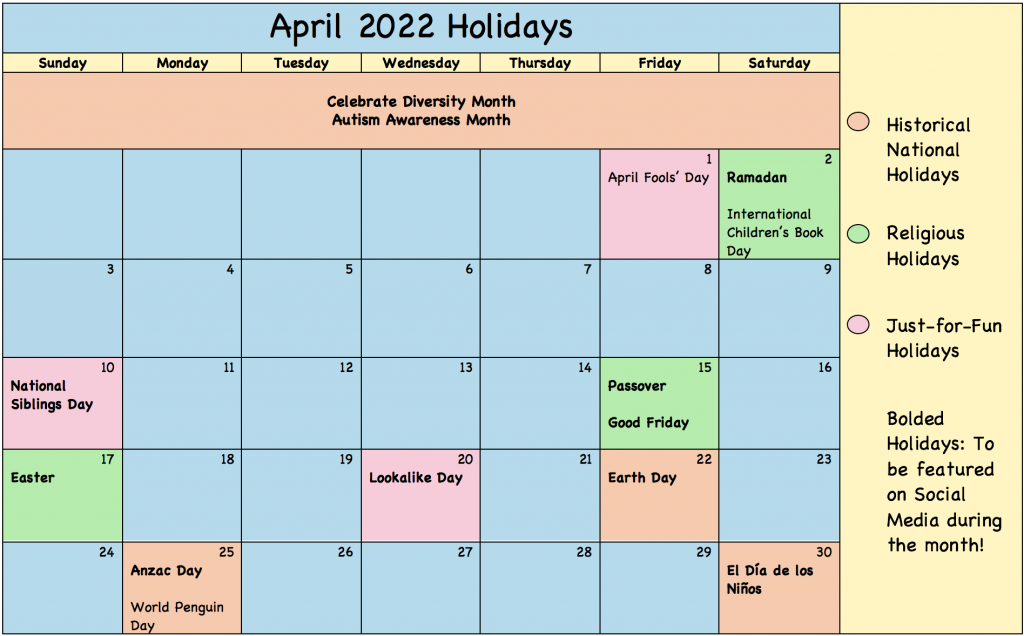 Holiday Ideas
For holidays not included in the following notes, be sure to check out our social media pages later this month!
April 1: April Fools' Day
Today is a day all about pranking! There are plenty of fun and silly ways to celebrate April Fool's Day with kids. Check out this link for some kid-friendly, safe, and harmless pranks for this silly holiday!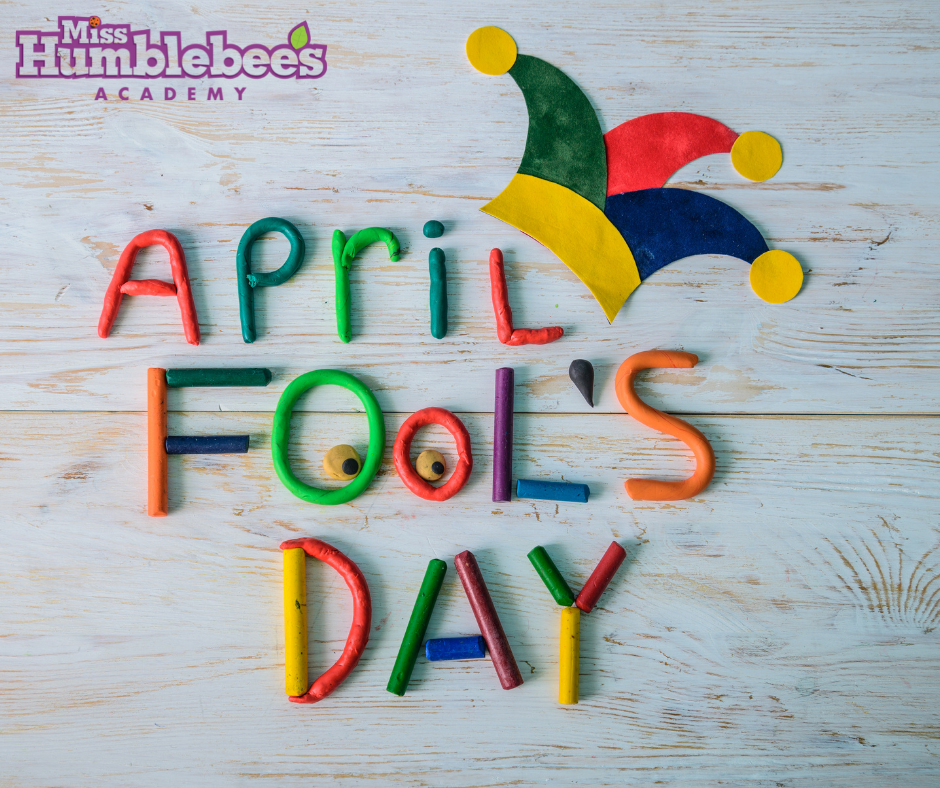 April 2: International Children's Book Day
Today we celebrate International Children's Book Day. Though reading books with your kiddos or learners may be a regular part of your day, try to add in some extra fun for this holiday. Here are some ideas:
Decorate special bookmarks for your books!
Let your learners make up a story, and record it. Write it down and create a storybook!
If your learners are old enough, let them read their favorite book aloud in front of you, their siblings, or their peers!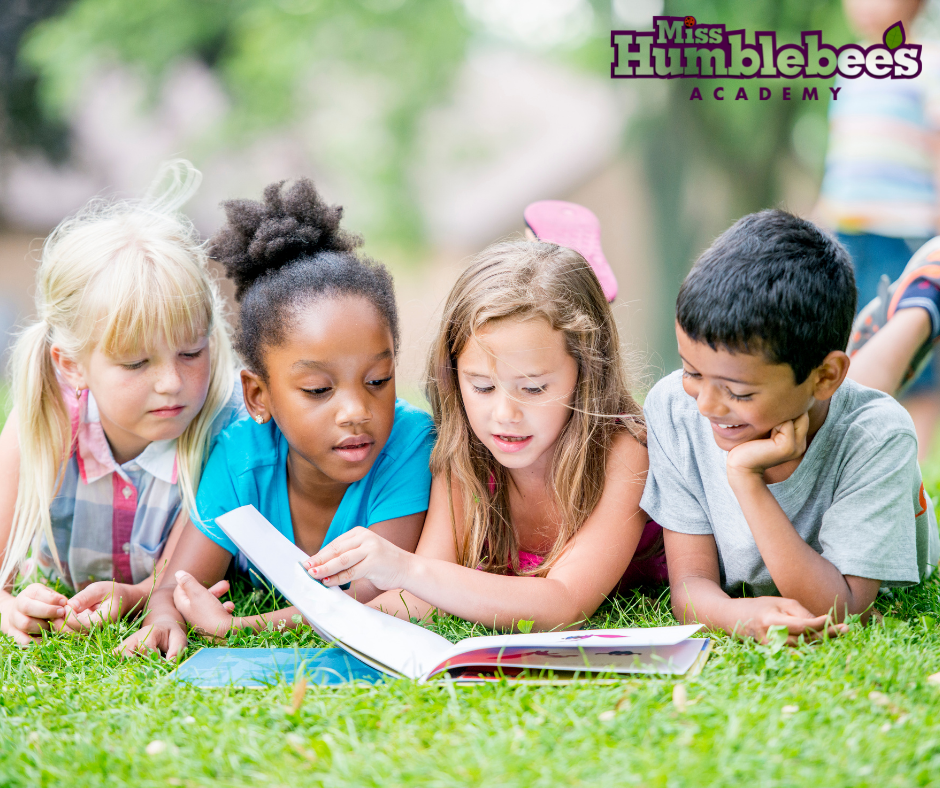 April 25: World Penguin Day
It's World Penguin Day! This is a special day to celebrate the adorable and wonderful animals. Wanting to celebrate in some creative ways? Check out this link! It has tons of great ideas for your learners.