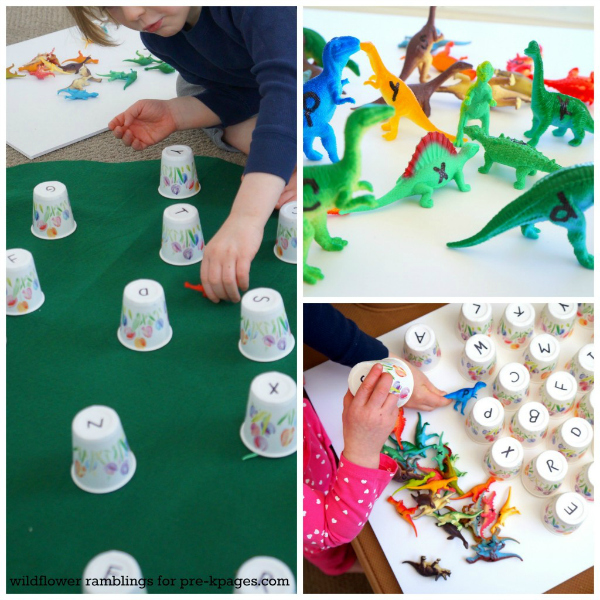 Materials Needed:
Small Toy Dinosaurs, Permanent Marke, Small Paper Cups, Large Mat, or Blanket
Subjects/Skills Used:
Language, Reading, Fine Motor
Estimated Time:
15-30 minutes
If your kids are learning upper and lower case letters, this is the activity for them! They'll love to match the upper and lower case letters with this fun learning activity from Pre-K Pages. Find the instructions, as well as alternative play ideas, here.