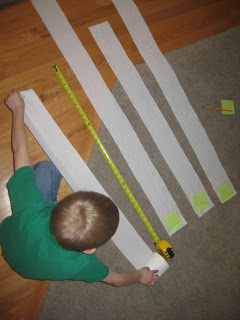 Materials Needed:
Book-
Dinosaur More!
by Henrietta Strickland, Measuring tape, Toilet paper, Post-It notes
Subjects/Skills Used:
Fine Motor, Math, Reading, Science
Estimated Time:
15-30 minutes
Have you ever wondered just how big dinosaurs really were? Wonder no more! This activity from Relentlessly Fun, Deceptively Educational will get your kids more interested in learning about dinosaurs, while also learning important math concepts, than ever before. Find the instructions
here
.