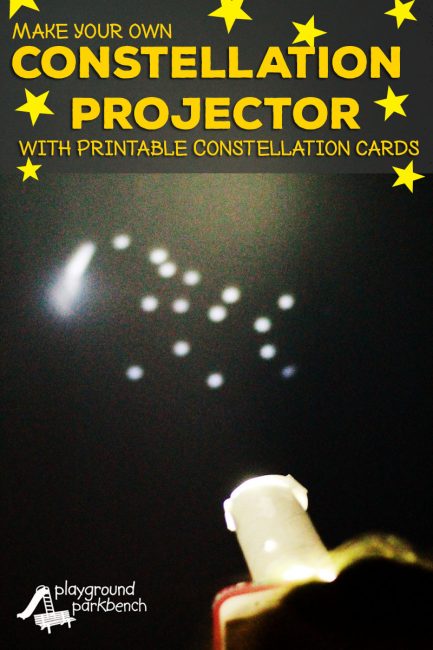 Materials Needed:
Printable constellation cards, Light source, Push pins, Toilet paper roll, Tape, Styrofoam or cardboard
Subjects/Skills Used:
Fine Motor, Science
Estimated Time:
5-10 minutes
Summer nights are the perfect time to lay out under the stars and look for constellations. This activity from Playground Parkbench is a great way to familiarize your kids with constellations before heading outside. Get directions and the free printable here.