As a mother of a new kindergartner, I know first hand the questions, hopes, and concerns for your child's first year. The first school year is always full of joy and excitement for both parents and children. Preparing your child both academically and socially can help your child both inside and outside the classroom.
If it's your child's first year at school, you'll be amazed by how much he can flourish in school. As a parent, you can help build your kid's self-confidence  so they can meet specific goals each year. If you don't know where to start, use this article as your guide.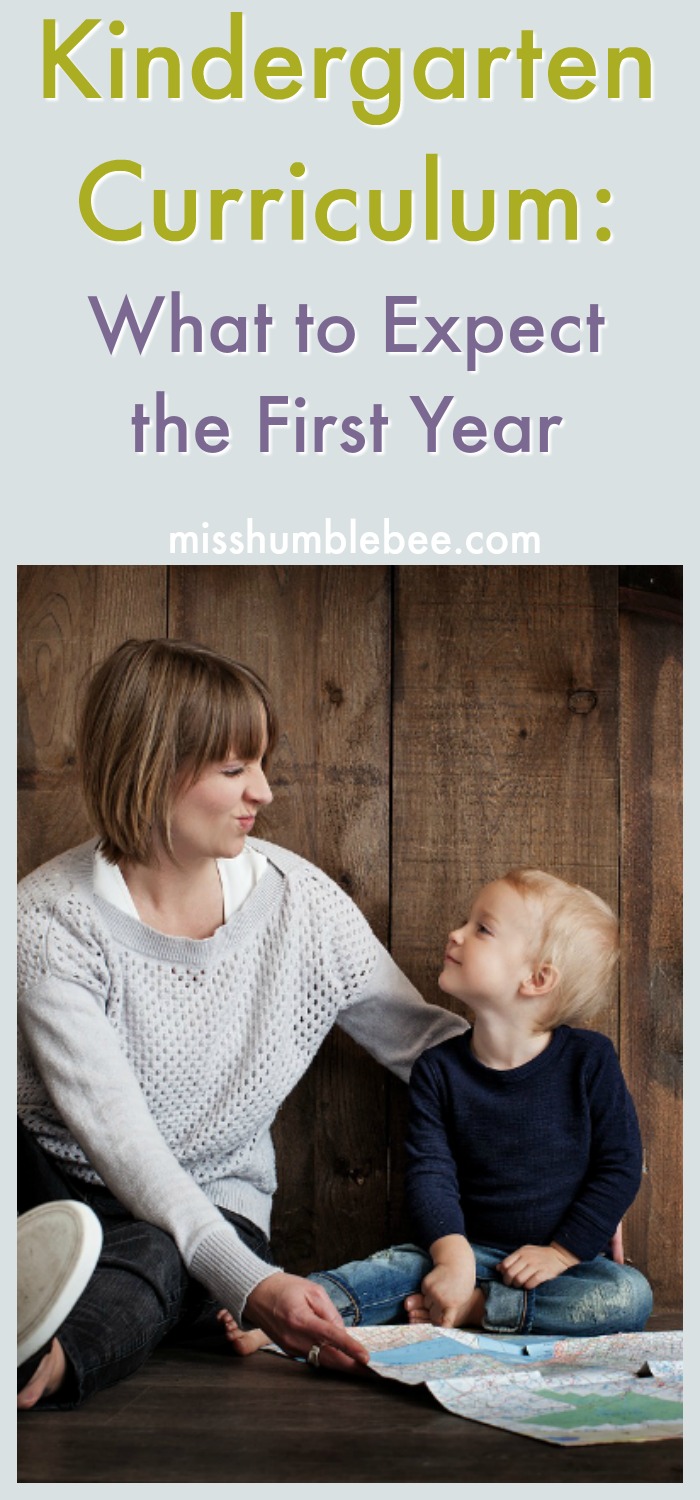 Kindergarten Curriculum: What to Expect the First Year
As your kindergartner takes her first steps towards writing and reading correctly, you need to get involved in her everyday activities by practicing her vocabulary. Sight Words are a pre-reading tool your child will begin learning.
No two children learn at the same rate. If your little one doesn't begin reading at the same time as your neighbor's kid, don't worry. It's also a great idea to understand your child's learning style in preparation for kindergarten.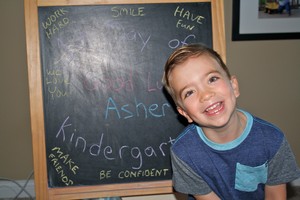 During the first year at school, children learn the main fundamentals of math and counting. While no two schools teach exactly the same thing, many kindergarten teachers will begin teaching the fundamentals of adding and subtracting.
As a parent, you can help further develop your child's math skills by practicing at every chance you can. It is important to lay the foundation and prepare them in advance. The educators will definitely be teaching numbers throughout the course of the year, but you can teach the basics at home right away and throughout the year. Counting from 1 to 10 is important, and this can be done with the use of marbles, picture cards or fun counting songs like: Numbers, Count To 10 With Me.
Once your child understands the basic concepts of math, he will be in an excellent position to succeed in kindergarten. During the first year, other subjects like Science and Social Studies are lightly touched on. But the main academic focus will be on the 3 Rs, (reading, writing, and arithmetic).  Expect your kindergartner to spend lots of time learning how to write letters, practicing phonetics, and counting objects.
Children develop at different paces and it is normal for some not to be as sociable as others. This is not an indication that your child will withdraw from society, just that he/she may require more time to adjust to the new environment. You can also check out this great article on How to Help Your Child Prepare Socially for Kindergarten.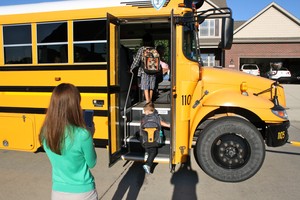 From time to time, your child is likely to experience a little frustration during the school term, so prepare yourself for this ahead of time.  If your child is feeling frustrated in reading and writing, let him know that this is completely normal. Everyone struggles in acquiring new skills, especially in complex tasks. It is best to allow your kindergartner to take a break whenever necessary, and make sure you give him plenty of encouragement.
After wiping away the tears and squeezing your big kindergartner after they return home, remember this is a new and exciting time for both of you.  Enjoy this first big step together, take lots of pictures, and know that before you know it, you'll have a first grader!