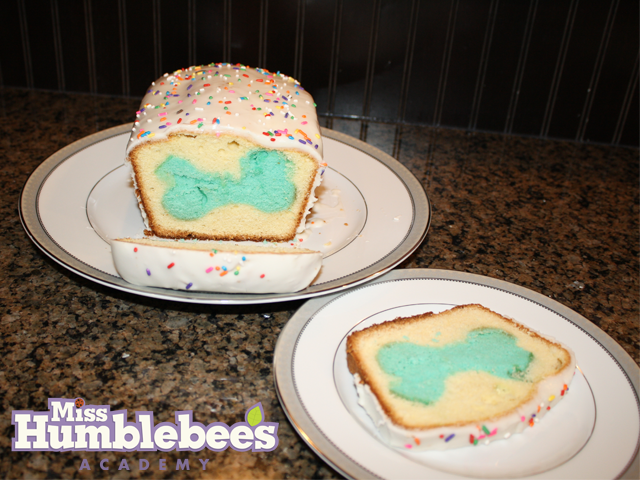 Messiness Level:
Medium/High
Materials Needed:
Cake ingredients and utensils (see instructions), cookie cutter
Subjects/Skills Used:
Fine Motor, Gross Motor, Math, Reading, Science
Estimated Time:
4+ hours (start to finish)
Your kids will love creating a pound cake that has a fun surprise in the center for everyone who eats a slice. This can be adapted for any occasion, holiday, or season. Find the instructions here.