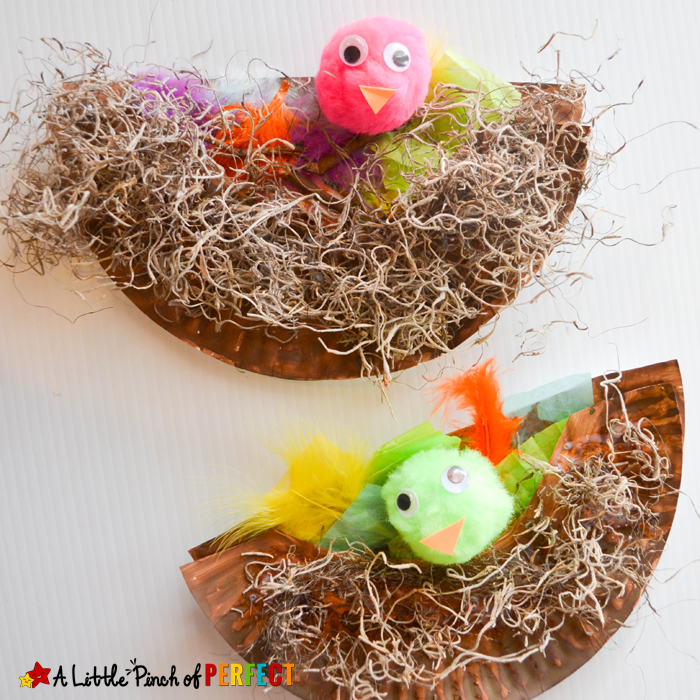 Messiness Level:
Medium-High
Materials Needed:
Spanish moss, Sticks, Tissue paper, Feathers, Brown paint, Paintbrush, Glue, Paper plate, Puff balls, Orange craft paper, Googly eyes
Subjects/Skills Used:
Art, Fine Motor, Science
Estimated Time:
30-45 minutes
Time to get crafty with these adorable bird nests by A Little Pinch of Perfect. Not only will your kids love the art component, but this craft provides the perfect opportunity to discuss habitats. Find the instructions here.