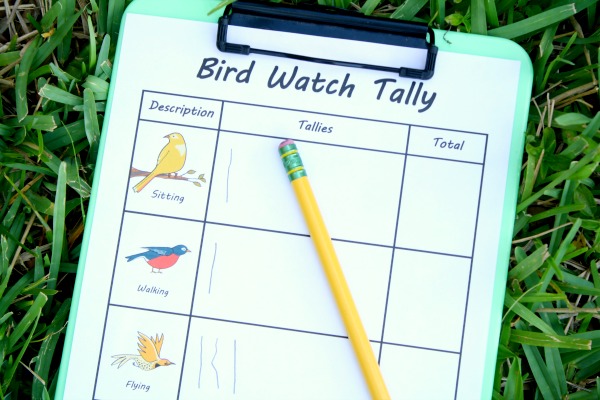 Materials Needed:
Tally Sheet, Pencil
Subjects/Skills Used:
Fine Motor, Math, Science
Estimated Time:
15-30 minutes
What better way to learn about birds than by observing them? Get out in nature and let the learning begin with the great activity from Fantastic Fun and Learning. Find the directions and printable
here
.