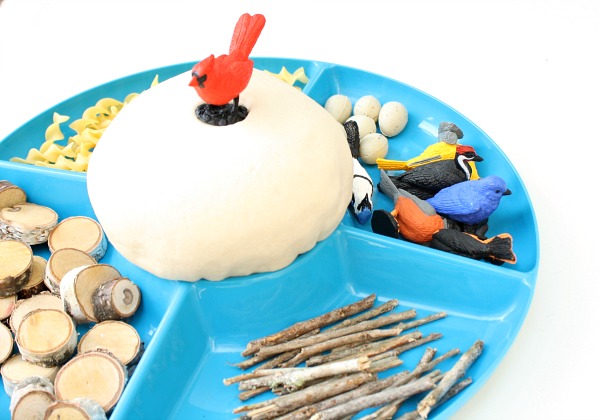 Materials Needed:
Play Dough, Twigs, Mini Birch Disks, Egg Noodles, Toy Birds
Subjects/Skills Used:
Art, Fine Motor, Science
Estimated Time:
15-30 minutes
This fun play dough activity by Fantastic Fun and Learning isn't just for the birds. Your kids will love creating with this fun activity. Find the directions here.