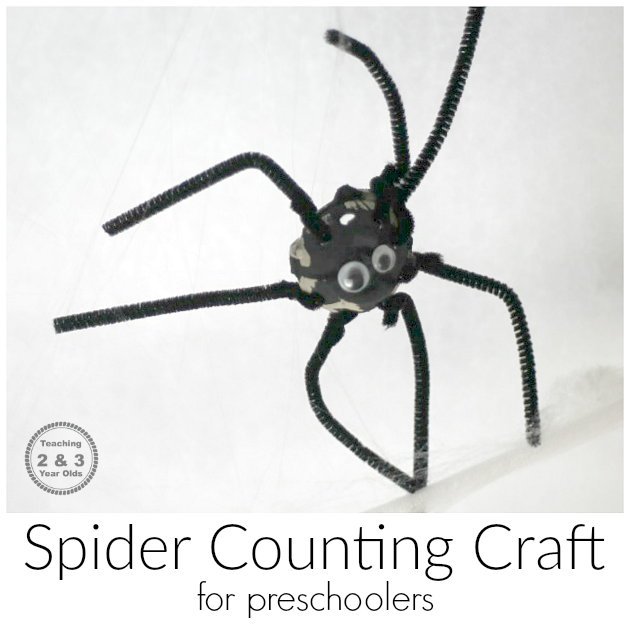 Materials Needed:
Cardboard egg cups, black paint, black pipe cleaners, glue, googly eyes
Subjects/Skills Used:
Art, Fine Motor, Math
Estimated Time:
15-30 minutes
Even the most skittish of kids will love these spiders! Kids will love creating these cute spiders and getting some counting practice in at the same time. Find the instructions from Teaching 2 and 3 Year Olds here.