Below you can find a holiday calendar for February 2022. These holidays include national holidays and/or historical holidays and holidays that are just for fun! Please feel free to leave a comment with suggestions for any holidays not included on this calendar.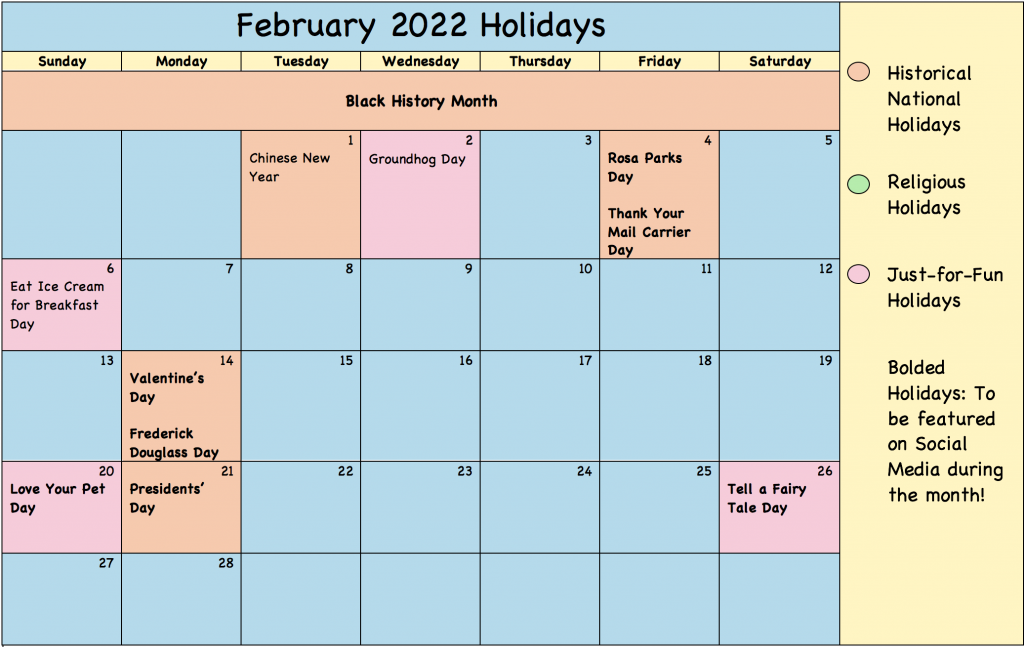 Holiday Ideas
February 1: Chinese New Year
Happy Chinese New Year! This holiday, also known as the Spring Festival or Lunar New Year, marks the beginning of a new year on the traditional lunisolar Chinese calendar. People celebrate by watching traditional dances or fireworks, clearing out clutter, having yummy festive treats, and wearing bright colors! For more information about this holiday, click here.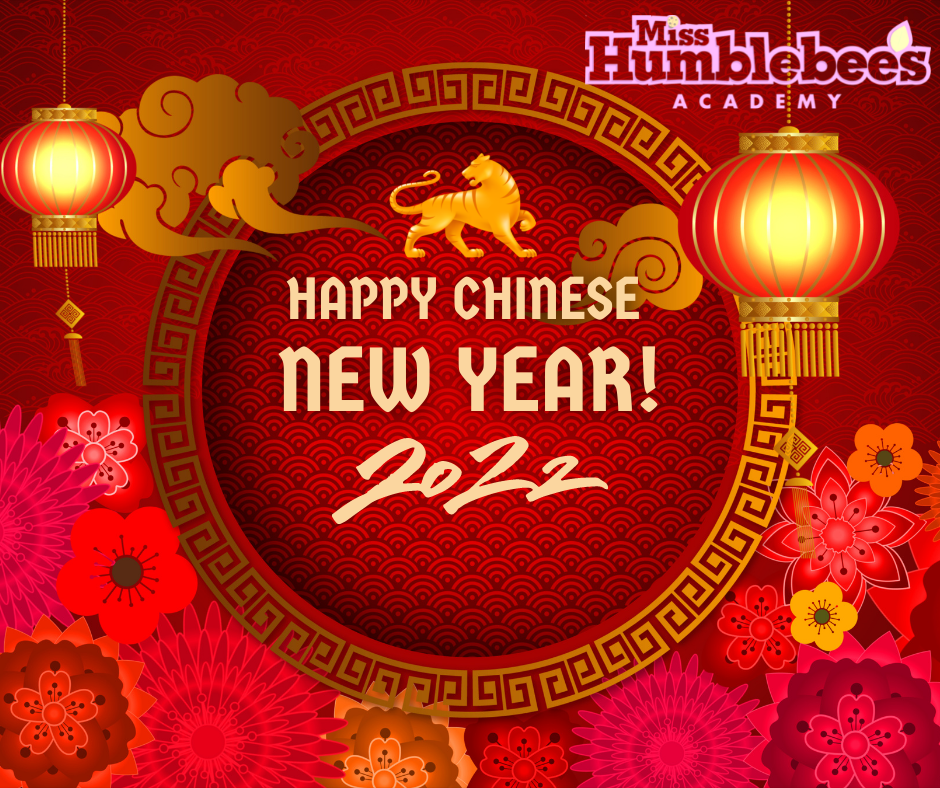 February 2: Groundhog Day
On Groundhog Day, the superstition states that if a groundhog sees its shadow when coming out of its burrow, we will have six more weeks of winter. Today, once the groundhog's "ruling" is announced to us, celebrate more winter or early spring in your own fun way! Draw a picture of a groundhog peeking out of its burrow with either snow falling down or the sun shining and trees blooming.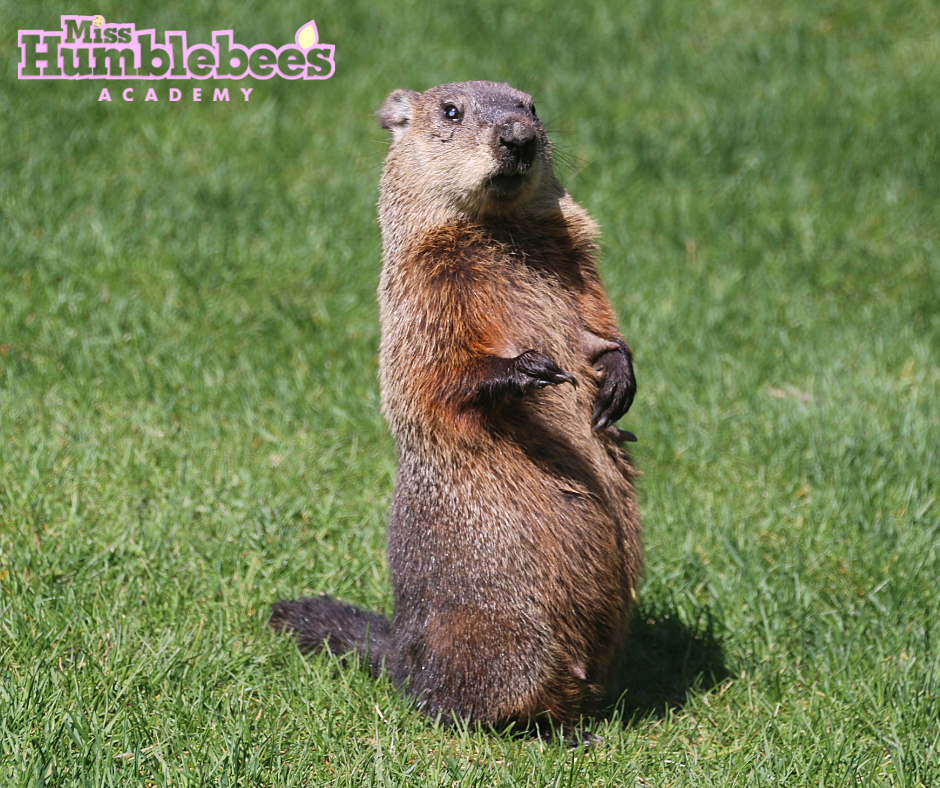 February 6: Eat Ice Cream for Breakfast Day
This holiday explains itself. If you want to celebrate with your children, make sure you have ice cream stocked for February 6! You can all enjoy a morning treat of ice cream to begin your day! We love this idea of ice cream mixed with cereal.