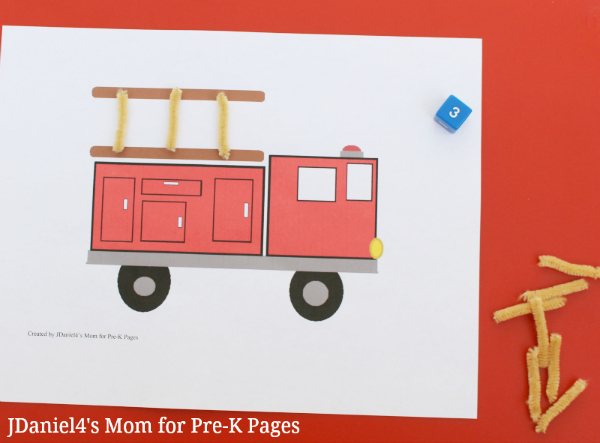 Materials Needed:
Dice, Pipe Cleaners, Printable
Subjects/Skills Used:
Fine Motor, Math
Estimated Time:
10-15 minutes
If your little ones love big red fire trucks, this is the perfect activity for them! This activity by JDaniel4's Mom for Pre-K Pages will help your children practice counting in a way they'll love! Find the directions here.