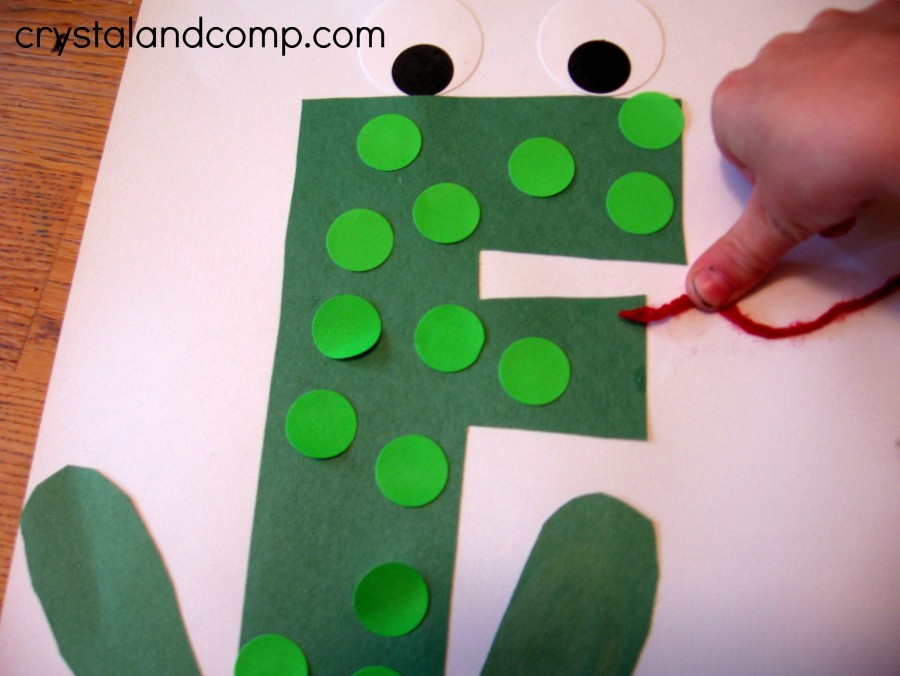 Materials Needed:
Letter F and frog legs printable (found at Crystal & Co.), Round green stickers, Round white circles, Small black stickers, Red yarn, Glue/Glue stick, Black paint, Large white paper
Subjects/Skills Used:
Fine Motor, Language & Literacy, Science
Estimated Time:
15-30 minutes
Creating a frog from the letter F is a great way to help with letter recognition. Try this activity from Crystal & Co. touches on many skills. Find the instructions here.