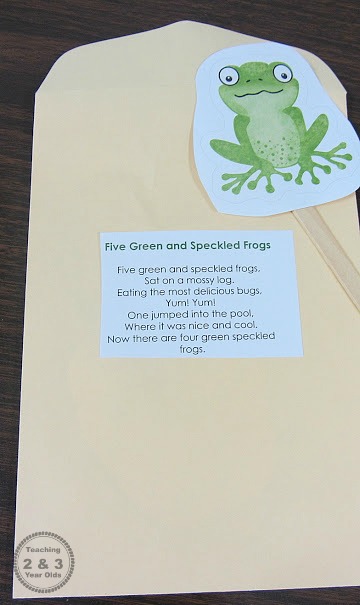 Materials Needed:
Frog Printable, Popsicle Sticks, Tape, Envelope
Subjects/Skills Used:
Fine Motor, Math, Music
Estimated Time:
15-30 minutes
Kids love to sing and they love it even more when they have props to help them along!This fun activity from Teaching 2 & 3 Year Olds touches on several subject areas. Your child is sure to love every part of it! Find the full directions here.