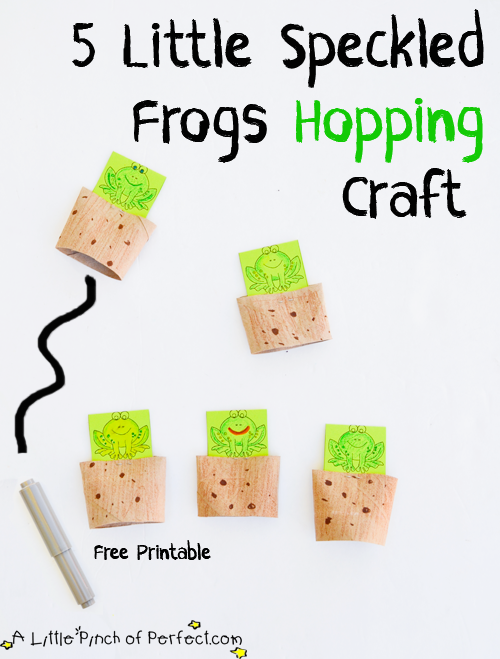 Messiness Level:
Low/Medium
Materials Needed:
Printable (found at A Little Pinch of Perfect), Toilet paper tubes, Crayons, Paper, Stapler, Scissors, Toilet Paper Holder (the removable part)
Subjects/Skills Used:
Art, Fine Motor, Math, Music
Estimated Time:
15-30 minutes
Hippity Hoppity the FROGS are on their way! This activity from A Little Pinch of Perfect will get your kids singing, dancing, and hopping around! Find the instructions here.