School is well underway and our children are gone for many hours at a time.  When you finally see your little one walking out of school or getting off the bus, all sorts of questions are probably running through your mind.
Did you learn something new?
Did you make a friend?
Did you eat your lunch?
Did you have fun?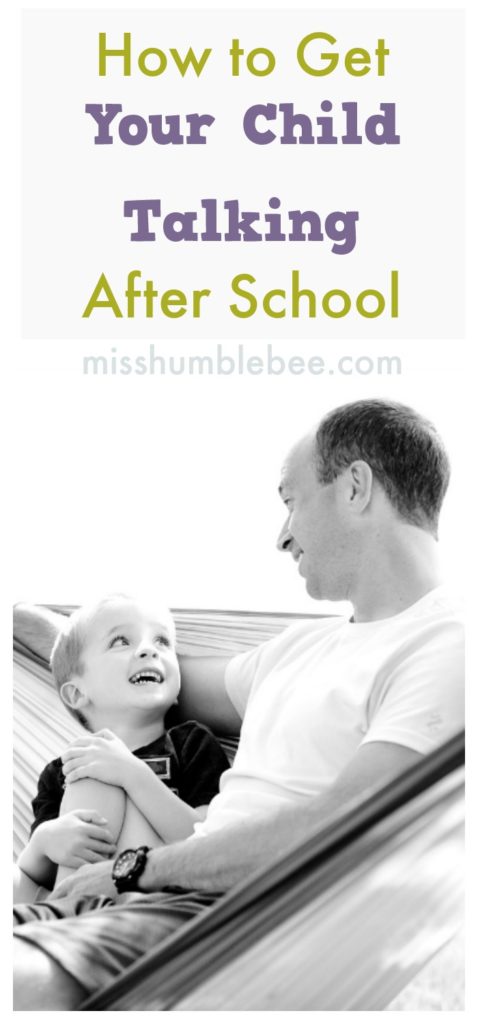 How to Get Your Child Talking After School
If your experience is anything like most parents, your question is probably met with something like, "I don't know."
When you try to pull something (anything!) out of your child so you can be assured that he is actually learning something, you're still left with the same answer, "I don't know."
Despite the difficulty, it's important to not give up on finding out about your child's day. After all, home life and family relationships are still the biggest influence on a child's development.
If having a close relationship with your child is of great importance to you, Miss Humblebee's Academy searched the web for helpful tips.  Luckily we came across this great article: 25 Ways to Ask Your Kids 'So How Was School Today?' Without Asking Them 'So How Was School Today?'
You'll find so many fun options to get your child talking, such as:
If an alien spaceship came to your class and beamed someone up, whom would you want them to take?
You may be surprised by how changing the way in which you ask the questions opens your child up to wanting to share about his day.
Pick one or two questions each day as a way to start your conversation and there's a good chance your child will just keep talking!