Below you can find a holiday calendar for July 2022. These holidays include national holidays and/or historical holidays and holidays that are just for fun! Please feel free to leave a comment with suggestions for any holidays not included on this calendar.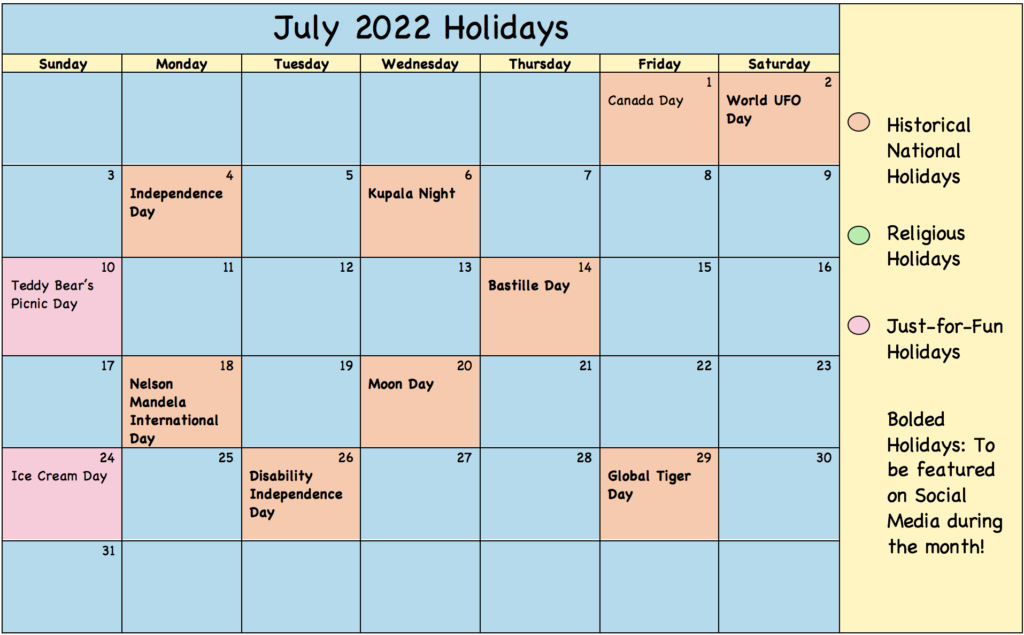 Holiday Ideas
For holidays not included in the following notes, be sure to check out our social media pages later this month! Find us on Facebook, Instagram, Twitter, Pinterest, or LinkedIn.
July 1: Canada Day
Canada day has deep history, but since 1982 it has been a celebration of Canada becoming an independent country. Check out these awesome crafts and activities that will help kids celebrate this wonderful day!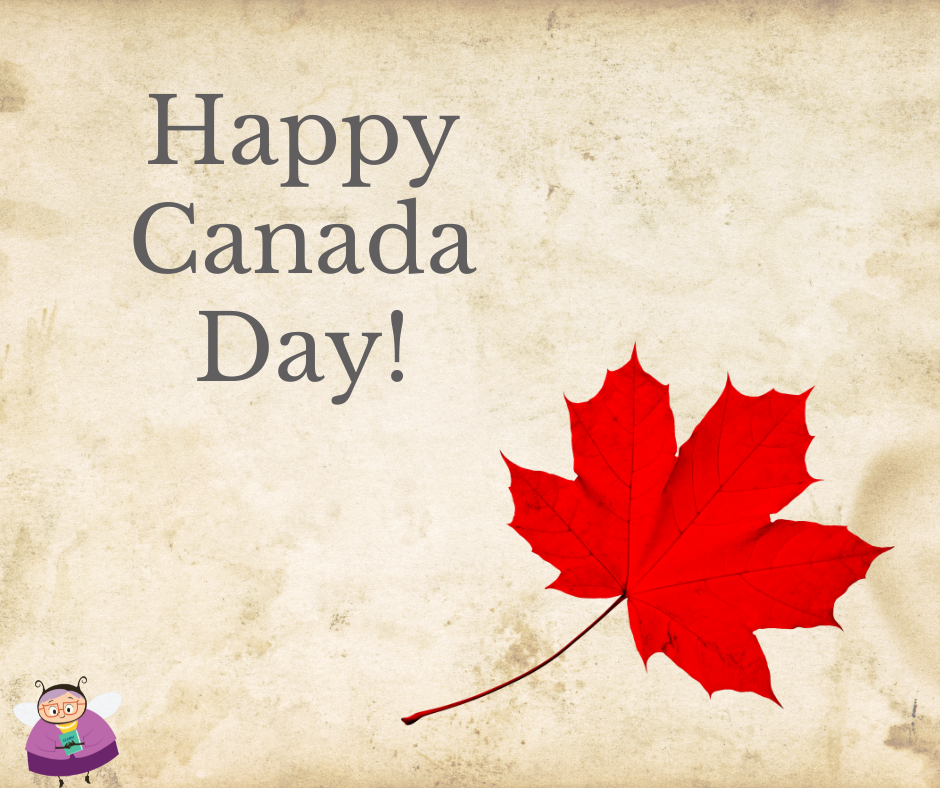 July 10: Teddy Bear's Picnic Day
Throw a picnic on this day with all of your friends and their teddy bears or favorite stuffed animals! Check out how in the blog here!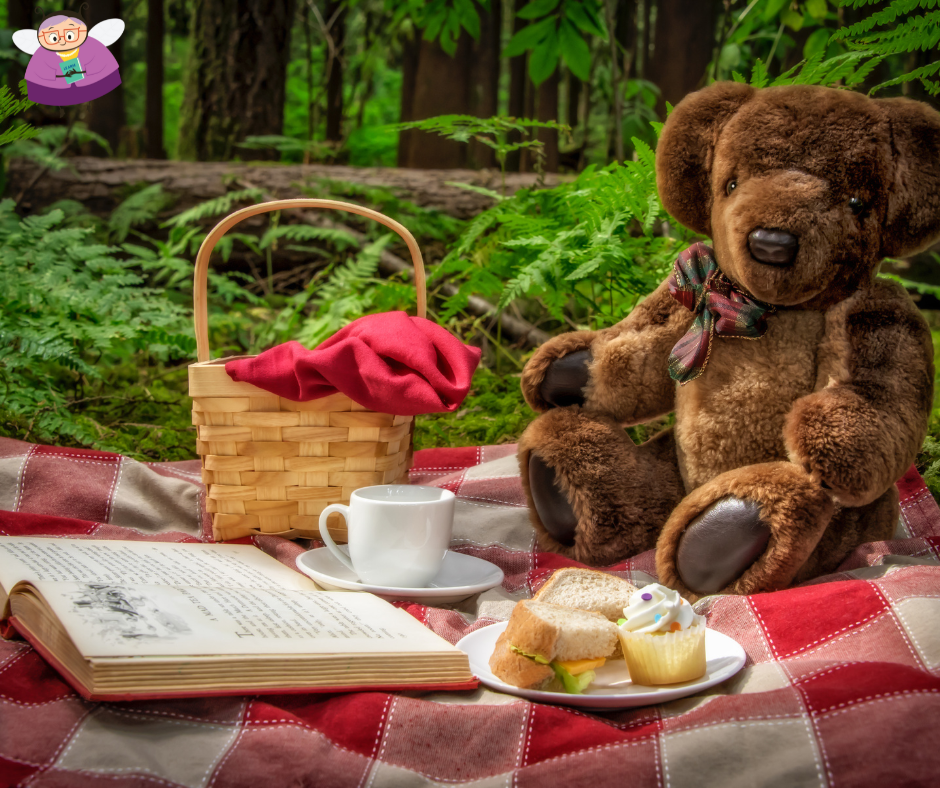 July 24: Ice Cream Day
It's Ice Cream Day! I think we can all jump on board for this one. Make sure to splurge with a sweet treat for the whole family or class! If you'd like to get extra creative with your ice cream choices, check out this link! It has great ideas for no-fry fried ice creams. The best part about this idea? Kids can help! It becomes a sensory activity and yummy snack all in one!
And for you lactose intolerant/sensitive readers, I've got you covered. Here is a link to a great list of dairy-free ice creams so that you are included on this fun day!