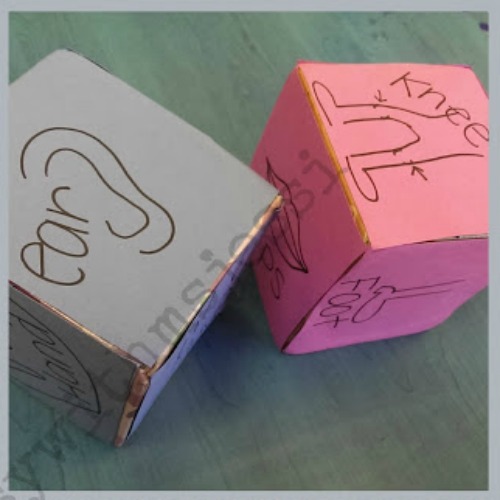 Materials Needed:
2 cube shaped items, Paper, Marker
Subjects/Skills Used:
Science, Language, Gross Motor
Estimated Time:
10 minutes
Get your kids up and moving with this active game from Getting Messi With Jessi! Getting their whole body involved in this activity is a fantastic way to make sure they remember what they learn. Find the instructions here.