Have you been toying with the idea of signing your child up for Miss Humblebee's Academy, but haven't done it yet? Well, your patience has paid off!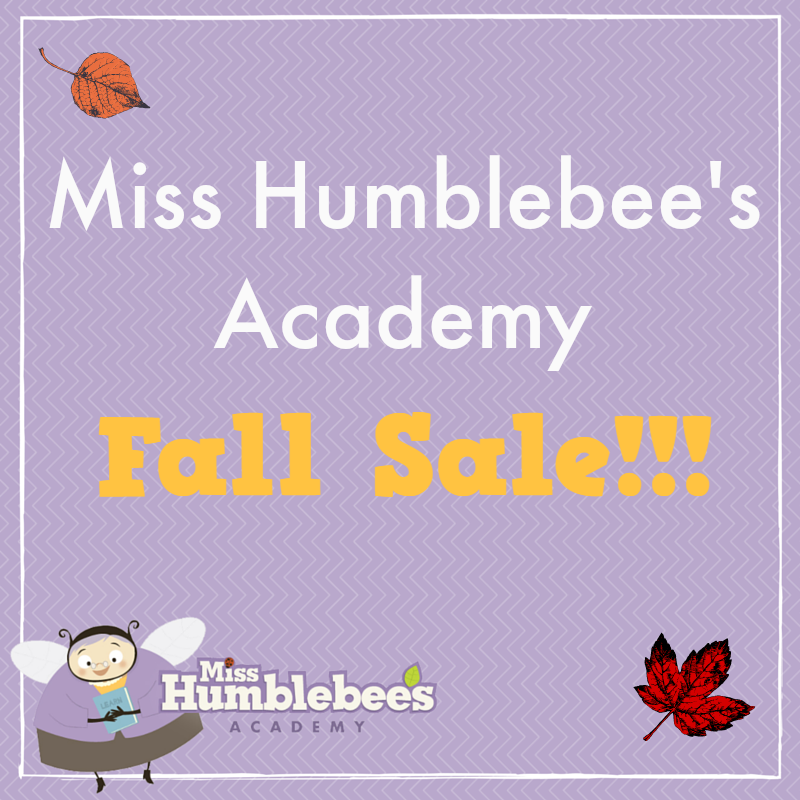 For the next two weeks (from now through Sunday, October 18th, 2015) an annual subscription to Miss Humblebee's Academy is only $64.50 for new members. That's 50% off the regular price!! USE CODE: Fall50
Are you new to Miss Humblebee's and don't know what it's all about?
Here are the highlights:
Miss Humblebee's Academy is an online curriculum that helps prepare your preschooler for kindergarten and beyond – with a smile – by introducing key concepts in:
Math
Science and social studies
Language and literacy
Art
Music
Additionally, it:
Helps children ages 3 to 6 get ready for kindergarten.
Includes hundreds of guided lessons with sound cues.
Offers benchmark and ongoing cognitive skills assessments.
Provides parents with weekly notification of curriculum progress.
Lets children create their own avatar. They also earn Honeycomb coins by finishing lessons which they can spend in the virtual Honeycomb Shop.
Don't let this opportunity to buy Miss Humblebee's Academy for 50% off pass you by! Use code: Fall50 at checkout to get an annual subscription for just $64.50. The offer is good through Sunday, October 18th.
Still not sure? Check out these reviews to see what other parents have to say about the Academy: