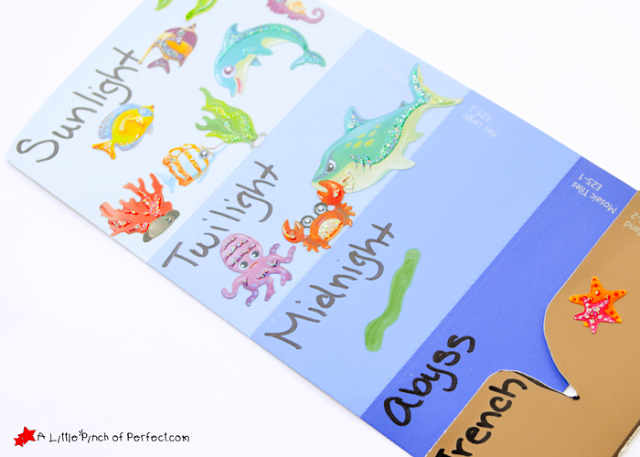 Materials Needed:
Paint Samples, Ocean Animals, Stickers, Markers
Subjects/Skills Used:
Art, Fine Motor, Language & Literacy, Science
Estimated Time:
15-25 minutes
Do you know what parts of the ocean different ocean animals live? This clever activity from A Little Pinch of Perfect will help you learn all about the ocean layers and what animals live there. Find the instructions here.