Make sure to keep reading to get your FREE Kindergarten Readiness Checklist
According to researchers, the future success of children is determined before they go to elementary school. Throughout these crucial years, the way they learn and develop mentally and socially is critical. It is therefore, no wonder that teachers, researchers, families, and government emphasize the importance of kindergarten prep programs as the best investments in children's futures.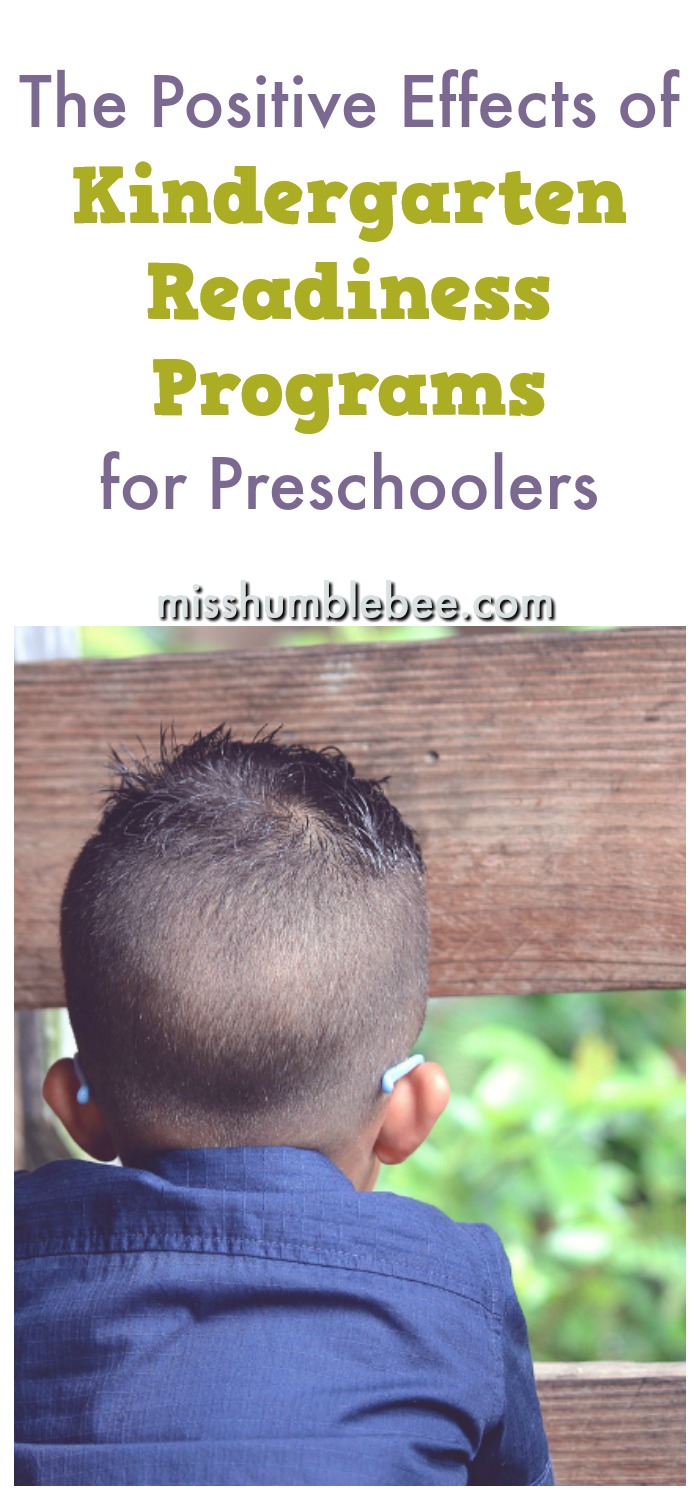 The Positive Effects of Kindergarten Readiness Programs for Preschoolers
Despite the many benefits that early learning education has on kids, and the adverse effects of neglecting it, in some states preschool programs are not mandatory or are too expensive for low-income families, thus making them out of reach. The financial burden of preschool on low-income families has meant that there has been a push for more funding for universal preschool so that more families get access to early childhood education, but there is still a long way to go before the educational gap between the rich and the poor is closed.
In order to expand and improve access to preschool, it is important to understand more about its benefits and the positive impact it has on children.
Researchers have established that much of what a child needs to succeed in life depends on his or her childhood education. During the kindergarten years, the child's brain undergoes rapid development and this is the time when he or she builds cognitive skills in social growth, academics, and problem solving.
When you assess the benefits, it is not hard to see why teachers and government believe in the need for early education for disadvantaged children. Extensive studies have revealed that kids who attend kindergarten are less likely to repeat their grades in elementary school, and that they're more likely to go to high school and find high-paying jobs.
Yet even with all the benefits of early-learning programs, they are still out of reach for many poor families. Most US states are not required to offer kindergarten classes, and some don't have any at all. In addition, the waiting lists of kids who can attend preschool are sadly very long due to limited space available at preschool.
If you don't have the means to help your child attend preschool or are unsure of what your child needs to know for kindergarten, let Miss Humblebee's Academy help solve your problem. With hundreds of lessons that can be studied at home or on the go, in preschools, day cares, or kindergarten classrooms, Miss Humblebee's Academy is a great supplemental tool to prepare your child for kindergarten and beyond.
Each lesson is presented in sequential progression in order to help your child increase his or her learning skills in Math, Science and Social Studies, Language and Literature, Art and Music. With the latest addition of Augmented Reality, Miss Humblebee's Academy makes learning even more fun and interactive.
This online program specifically addresses the essential skills that children require to excel in school. With step-by-step tutorials offered in a fun and engaging manner, Miss Humblebee's Academy helps your child progress through all the curriculum levels from beginning skill level through kindergarten proficiency.
As a result, your child will not only become proficient in core subjects, but he or she will also enhance cognitive skills for better decision making and problem solving. Plus parents and educators will receive ongoing weekly progress reports in order to track how your child is doing.
Miss Humblebee's Academy offers gift memberships and family accounts for low monthly subscriptions. When you purchase a membership on the site, there will be one membership donated by Miss Humblebee. This is a great way to give children the opportunity to get access to early education programs.
Get your FREE Kindergarten Readiness Checklist