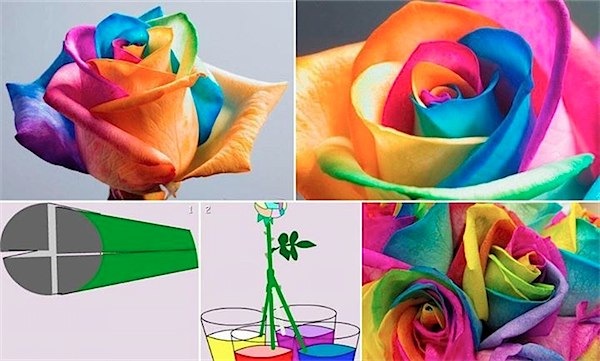 Make these beautiful rainbow roses with your kids. For full instructions please visit www.tobyandroo.com.
Materials Needed:
White roses, Three/Four different food colourings, Three/Four glasses or jars, A sharp knife
Subjects/Skills Used:
Gardening, Science, Colors
Estimated Time:
10 minute prep. It will take a few days for the roses to absorb the colors.