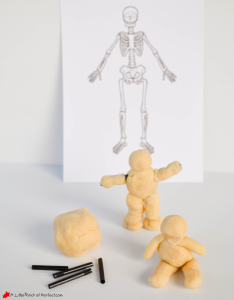 Materials Needed:
Playdough Straws Scissors
Subjects/Skills Used:
Science, Art, Fine Motor
Estimated Time:
15-30 minutes
Why do we need bones? This fun activity from A Little Pinch of Perfect will answer that question for your kids!
Your kids will love doing this activity while learning about the importance of bones. Get the full instructions here (you'll need to scroll about halfway down the page to find this particular activity).