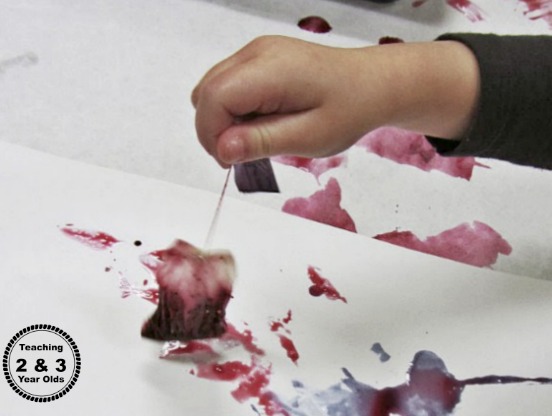 Materials Needed:
Tea Bags, Paper, Water
Subjects/Skills Used:
Art, Fine Motor, Science
Estimated Time:
15-30 minutes
If your child loves to be creative, he'll love this activity from Teaching 2 & 3 Year Olds. This painting activity is a great way to learn about the senses of sight, smell,and touch. (And if you want, you can make it a tasting activity too!). Find the full instructions and helpful tips here.