We all know how important friendships are to life, but developing and maintaining friendships takes both work and practice. Some children are naturally outgoing and find it easy to make friends while others may struggle in this area, but all children need to learn the social skills necessary to be a good friend.
In our last blog post, we gave an overview of seven interpersonal skills children need to learn. While all of them are important in building and maintaining friendships, two stand out as being especially important.
Below is a brief look at these two skills as well as a free printable you can use to help your children develop these skills.
Teaching Your Child How to Be a Good Friend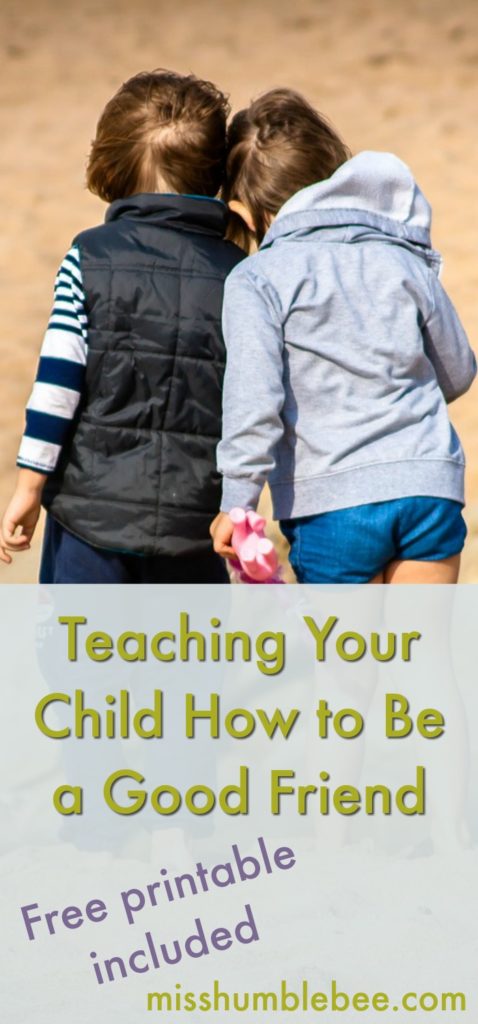 Listening- One of the greatest skills to learn for successful friendships, and life in general, is the art of listening. There are many ways to be a good listener that go beyond simply closing our mouths and opening our ears.
Our body language shows the speaker whether we are interested or distracted.
The questions and statements we make in response to the speaker shows how well we are paying attention.
Our follow-up, even days or weeks later, shows that we care.
Each of these facets of listening takes practice, but if done often enough they can become second nature.
Negotiation- Being a good friend means that we don't always insist on getting our own way. Taking turns during a game, when choosing what to play, or in many other scenarios ensures that children learn to compromise and discover ways to help everyone be satisfied with the outcome.
This is often a difficult skill for young children to learn, but frequent practice will help them get the hang of it.
To help your children learn these two important skills, we've created a free printable for your use. It includes suggestions and scenarios that you can use to teach your children to be good listeners and good negotiators.
In what aspects of friendship does your child need more practice? Tell us in the comments below.