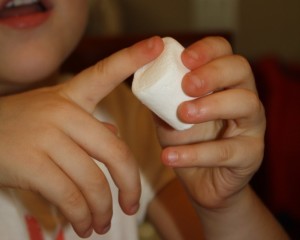 Materials Needed:
Marshmallows
Optional:
Water, Pipette, Magnifying Glass
Subjects/Skills Used:
Science, Fine Motor, Language
Estimated Time:
15-30 minutes
Did you ever think about using a marshmallow to learn about the five senses? This activity by Fantastic Fun and Learning does just that. Your kids will love it! Get the instructions here.