Everywhere you turn, Blended Learning and Flipped Classrooms seem to be the hot topic. There also seems to be some confusion about their definitions. Are they in fact the same?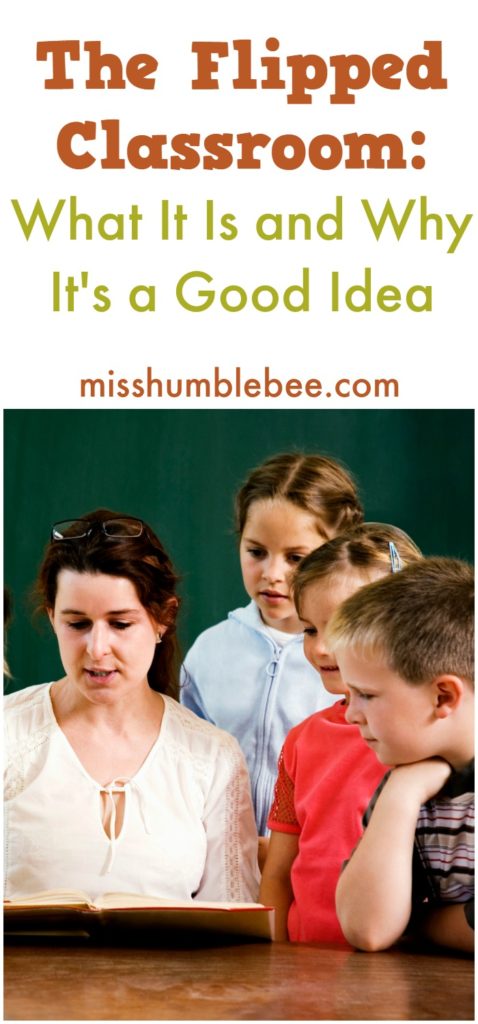 THE DEFINITIONS
The Flipped Classroom is a part of Blended Learning, but has a different focus.
Blended Learning – The focus of blended learning is to engage the learner, with the goal being a learner who remains interested throughout classroom time by engaging with a variety of media.
Flipped Classroom – The flipped classroom inverts traditional teaching methods. Instead of the teacher delivering instruction and the learner practicing at home, in the flipped model instruction is delivered through a variety of media, including online learning, outside of class and the teacher works as a "homework" facilitator in the classroom.
Now that you have the definitions, let's talk about why parents, educators and students should care.
THE RESULTS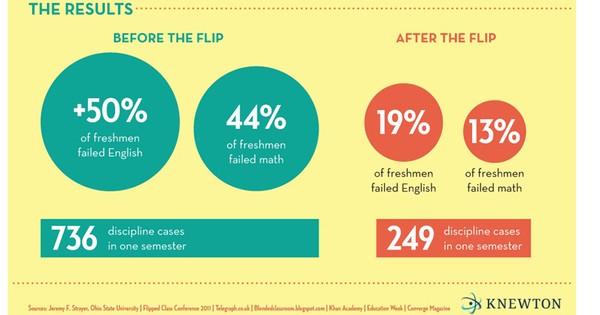 Infographic courtesy of Knewton.
The Change
For veteran teachers, abandoning lesson plans and materials they have spent their careers perfecting can be frustrating and time consuming.
In order for us to succeed in moving to a student-centered education system, it is critical that we help our teachers overcome the innovator's dilemma and adapt to new roles in new school models. Because good teachers are the most important component of any good educational model, we will need agile, flexible teachers to lead the way in order for our new models of personalized learning to succeed.

-Thomas Arnett with Clayton Christensen Institute (source)
This sounds great, but on average, teachers only have five in-service days per year.  "Studies have shown that the one thing that really makes an impact on student achievement is how well trained teachers are," said Nell Anderson, Wausau School District Director of Education (source).  
So how can we ensure our teachers are being trained with the tools for success? How can we get teachers excited about the process and idea of change? 
Perhaps by finding a way to marry their old philosophies with new philosophies of Balanced Learning and Flipped Classrooms.  It's easy to say you can't teach an old dog new tricks, but if you use their old, favorite ball, you just might have a chance.  
A Solution
Miss Humblebee's Academy is a great tool for home use to help introduce students to essential academic skills that they will need prior to entering kindergarten.
Miss Humblebee's Academy can also be used as a supplemental tool in schools and at home for a Flipped Classroom approach, exposing children to the lessons prior to entering class so more time can be spent expanding and challenging students' learning rather than playing catch-up.
For more information or for a free trial, email support@misshumblebee.com