What would it mean to the children from low-income families if their Head Start programs in the US start to close due to the stalemate over federal funding in Washington? The Head Start program provides meals, medical screenings and preschool training for nearly a million children. Programs serving about 7,200 children are awaiting grants that would normally have been issued Oct. 1, 2014.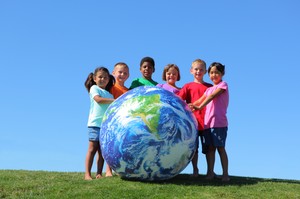 What will happen to these children and these programs?  What will happen to these children once they start kindergarten if they are not socially and academically prepared? How will this impact teachers and other students? Miss Humblebee's Academy is offering to help these programs, families and children by offering a 1-for-1 membership to students from low-income families. Miss Humblebee's Academy is an online kindergarten preparatory program for children ages 3-6 that can be used at home and at school on any smart device. For every membership purchased, one is given to a child in need. Families can also purchase membership gifts for children from other families.  If you are interested, please contact support@misshumblebee.com and mention 1-for-1 in the subject.
We would also like to give a special thanks to angel investors John and Laura Arnold (http://arnoldfoundation.org/), they are donating $10 million to Head Start to keep its programs running through the month of October despite the government shutdown. The money will go directly to programs in six states — Alabama, Connecticut, Florida, Georgia, South Carolina and Mississippi — that have closed for lack of funding or are about to run out of money.
Like the Arnold's, Miss Humblebee's Academy is concerned about the education of our children, especially in the Head Start affiliated programs.
"