What were your favorite books as a child? The ones you read over and over? The ones that you think back on with the fondest of memories? The very best books you can think of?
We recently posed these questions to a group of parents, and the response was huge and full of emotion. Clearly, the books we read as kids stick with us and help make us who we are as adults.
Since we feel so strongly about our favorites, doesn't it make sense to share those same books with our own children?

110+ of the Best Books for Kids
March 2nd is Read Across America Day, as well as Dr. Seuss Day. In honor of that, we've compiled a list of the books and authors that parents loved as children. Perhaps you've already read some of them with your own children, but there's a good chance there are some on the list that will be new to you.
We encourage you to jot down a few titles you haven't read before, head to your local library or bookstore, and share some reading time with your kids. It's truly one of the best investments you can make in your children's lives!
For ease of use, we've separated the list into two main categories: Picture Books and Chapter Books. We've also highlighted some of our favorite authors by including more than one of their books. They are in no particular order.
Picture Books
Author: Dr. Seuss
Titles include: 
Cat in the Hat
One Fish Two Fish Red Fish Blue Fish
Green Eggs and Ham
The Lorax
Yertle the Turtle
And to Think That I Saw It On Mulberry Street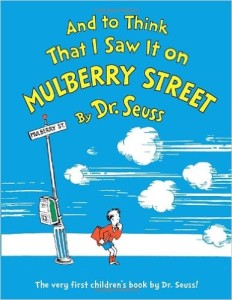 Author: Eric Carle
Titles include:
The Very Hungry Caterpillar
The Tiny Seed
Brown Bear, Brown Bear, What Do You See? (Written by Bill Martin Jr., Illustrated by Eric Carle)
From Head to Toe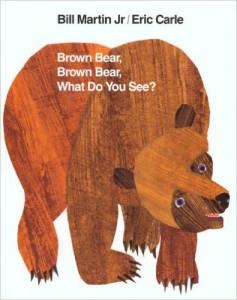 Author: Sandra Boynton
Titles include:
Barnyard Dance
Moo, Baa, La La La!
Belly Button Book
Oh My Oh My Oh Dinosaurs!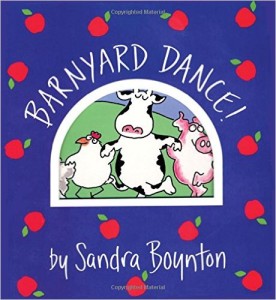 Author: Gyo Fujikawa
Titles include:
Babies
A Child's Book of Poems
My Favorite Thing
Jenny Learns a Lesson
Author: Robert McCloskey
Titles include:
Make Way for Ducklings
Blueberries for Sal
One Morning in Maine
Burt Dow, Deep Water Man
Lentil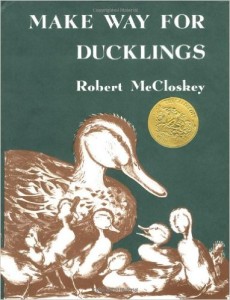 Author: Chris Van Allsburg
Titles include:
Jumanji
The Polar Express
Zathura
The Sweetest Fig
The Garden of Abdul Gasazi
Author: Tomie dePaola
Titles include:
Strega Nona
The Legend of the Blue Bonnet
The Legend of the Indian Paintbrush
Jamie O'Rourke and the Big Potato
Author: Shel Silverstein
Titles include:
The Giving Tree
Where the Sidewalk Ends
A Light in the Attic
Author: Maurice Sendak
Titles include:
Where the Wild Things Are
Chicken Soup With Rice: A Book of Months
Little Bear (Written by Else Holmelund Minarik, Illustrated by Maurice Sendak)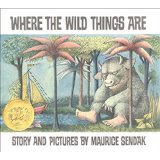 Author: Richard Scarry
Titles include:
Best Word Book Ever
Busy, Busy Town
What Do People Do All Day?
Author: Beatrix Potter
Titles include:
The Tale of Peter Rabbit
The Tale of Jemima Puddle-Duck
The Tale of Tom Kitten
There's nothing better than reading with your kids, but when you need a few minutes to get things done, let us read to them for you! Miss Humblebee's Academy includes hours of educational and entertaining reading that spans many literature styles.
Miss Rumphius by Barbara Cooney
Corduroy by Don Freeman
The Snowy Day by Ezra Jack Keats
Mr. Putter and Tabby by Cynthia Rylant & Arthur Howard
The Poky Little Puppy by Janette Sebring Lowrey
Cloudy With a Chance of Meatballs by Judi Barrett and Ron Barrett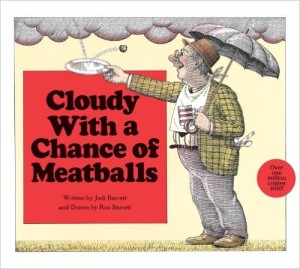 Lyle, Lyle, Crocodile by Bernard Waber
Alexander and the Terrible, Horrible, No Good, Very Bad Day by Judith Viorst and Ray Cruz
Mrs. Piggle Wiggle by Betty MacDonald and Alexandra Boiger
The Story of Ferdinand by Munro Leaf
Mike Mulligan and His Steam Shovel by Virginia Lee Burton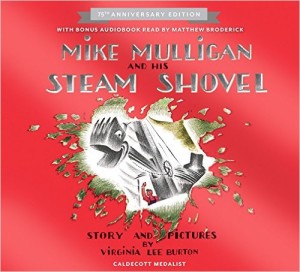 The Velveteen Rabbit by Margery Williams and William Nicholson
Are You My Mother? by P.D. Eastman
IS YOUR CHILD ENTERING KINDERGARTEN THIS FALL? FIND OUT IF HE HAS THE SKILLS HE NEEDS. SIGN UP FOR OUR NEWSLETTER AND RECEIVE A FREE KINDERGARTEN READINESS CHECKLIST. 
Chapter Books
Author: Beverly Cleary
Titles include:
Ramona the Pest
The Mouse and the Motorcycle
Henry Huggins
Author: Roald Dahl
Titles include:
Charlie and the Chocolate Factory
Matilda
The BFG
James and the Giant Peach
Fantastic Mr. Fox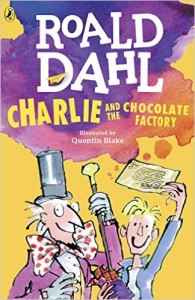 Author: Judy Blume
Titles include:
Tales of a Fourth Grade Nothing
Superfudge
Freckle Juice
Author: Louis Sachar
Titles include:
Sideways Stories From Wayside School
Wayside School is Falling Down
Holes
Author: E.B. White
Titles include:
Charlotte's Web
The Trumpet of the Swan
Stuart Little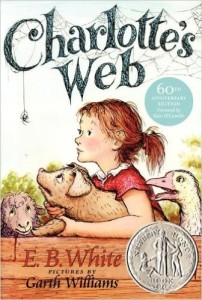 Author: Lois Lowry
Titles include:
Number the Stars
The Giver
Gathering Blue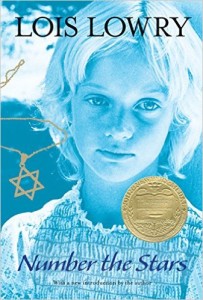 The Chronicles of Narnia by C.S. Lewis
Pippi Longstocking by Astrid Lindgren
Little House on the Prairie by Laura Ingalls Wilder
Anne of Green Gables by L.M. Montgomery
The Secret Garden by Frances Hodgson Burnett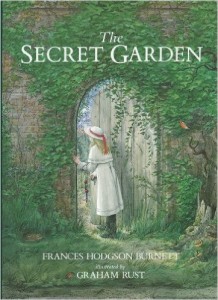 Nancy Drew by Carolyn Keene
Magic Tree House Books by Mary Pope Osborne and Sal Murdocca
The Boxcar Children by Gertrude Chandler Warner
Trixie Belden by Julie Campbell
The Call of the Wild by Jack London
Encyclopedia Brown by Donald J. Sobol
Bunnicula by Deborah and James Howe
The Witch of Blackbird Pond by Elizabeth George Speare
Robinson Crusoe by Daniel Defoe
Bridge to Terabithia by Katherine Paterson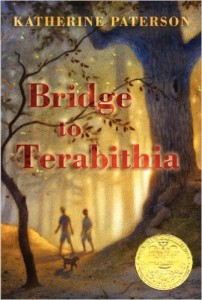 The Saddle Club by Bonnie Bryant
Sarah Plain and Tall by Patricia MacLachlan
Black Beauty by Anna Sewell
Little Women by Louisa May Alcott
Discworld by Terry Pratchett
Lord of the Rings by J.R.R. Tolkien
Choose Your Own Adventure by R.A. Mongomery
The Swiss Family Robinson by Johann David Wyss
The Hardy Boys by Franklin W. Dixon
A Wrinkle in Time by Madeleine L'Engle
Treasure Island by Robert Louis Stevenson
A Series of Unfortunate Events by Lemony Snicket
Red Badge of Courage by Stephen Crane
My Side of the Mountain by Jean Craighead George
The Wolves of Willoughby Chase by Joan Aiken
Hatchet by Gary Paulsen
Redwall by Brian Jacques
Where the Red Fern Grows by Wilson Rawls
How many of these books have you read? What would you add? Stop by our Facebook page to let us know so we can add it to our list!