We all have our strengths and weaknesses when it comes to how we learn. For instance, I'm terrible at retaining information I hear, but am a much better visual learner.
While discovering how your child learns is a great way to know how to tailor learning activities to her, the best way to teach any child is to engage all of their senses. Sensory play is a fantastic way to do this.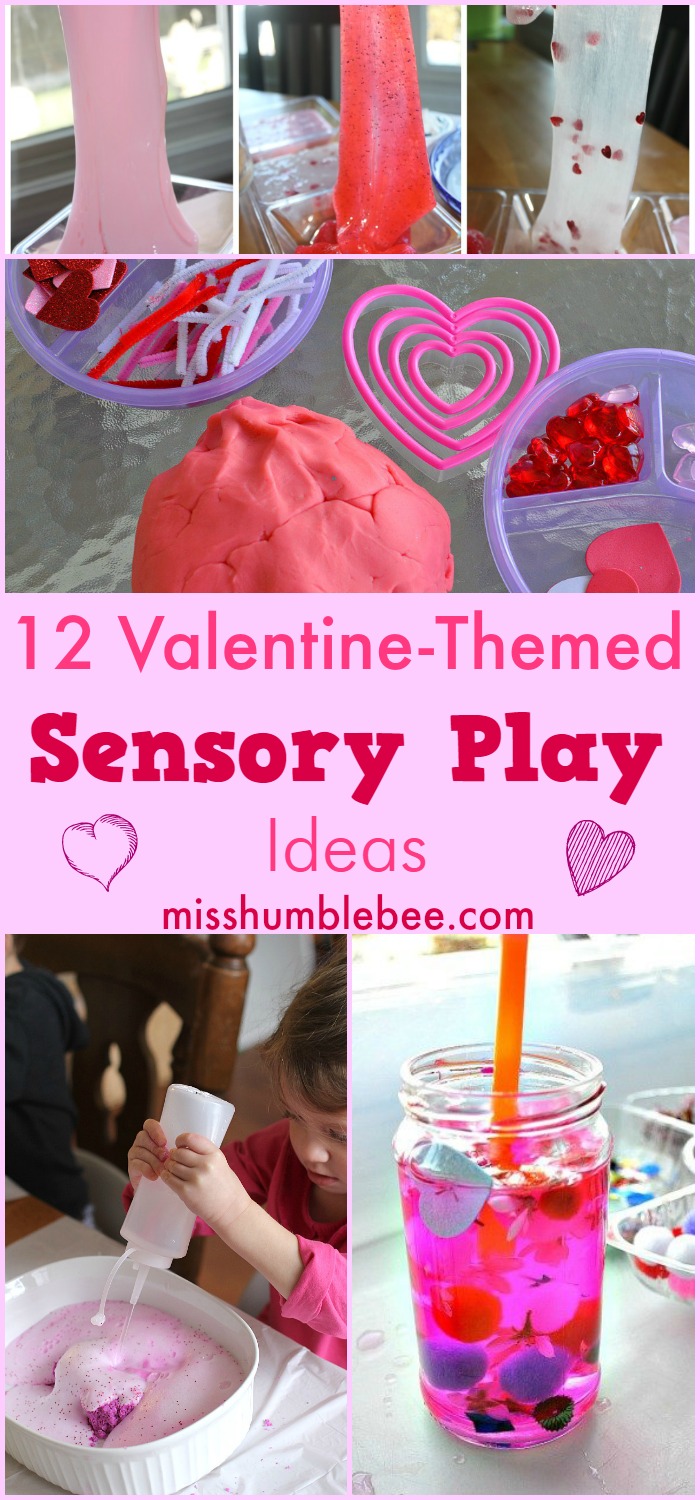 12 Valentine-Themed Sensory Play Ideas
Valentine's Day is quickly approaching, so Miss Humblebee has rounded up some of the best Valentine-themed sensory activities for you to do with your child. These activities will not only engage most of their senses (there aren't any tasting ones in here, but I bet after going through this list, you can come up with some ideas of your own!), but will also help them learn through play.
These activities are full of opportunities for your child to learn science, math, and language concepts in a fun and interactive way.
Have fun creating!
Valentine Scented Sensory Bin Idea :: Glued to My Crafts
Touch and Feel Hearts :: The Pleasantest Thing
How to Make a Valentine's Day Sensory Tub :: Baby Savers
Valentine's Day Ice Science Experiments and Play :: Little Bins for Little Hands
Valentine's Sensory Jars :: Kids Play Box
Strawberry Shortcake Valentine Playdough :: Glued to My Crafts
Foaming Hearts Sensory Play :: Twodaloo
Find the Hearts Valentine Sensory Bin :: Gift of Curiosity
Homemade Valentine Playdough :: Mommy in Sports
Valentine Sensory Tub :: Nurture Store
Squishy Heart Sensory Bag :: B-Inspired Mama
Valentine Slime Sensory Play :: Little Bins for Little Hands
Don't miss a post! Sign up for the Miss Humblebee's newsletter to get updates on blog posts, as well as subscriber-exclusive deals and freebies!