Preparing for that first year of school can be one of the most important things you do with your child. Although basic scholastic skills are necessary for kindergarten readiness, social skills are just as important as your child will have daily interactions, both positive and negative, with peers.
The following eight kindergarten prep skills can help you child adjust to ever changing social situations they'll find themselves in.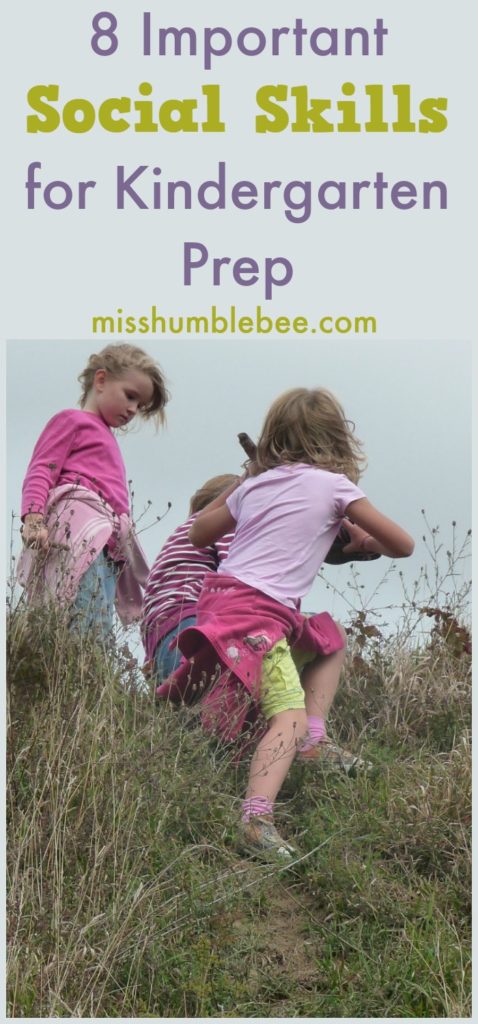 1. Self confidence
Although bullying usually occurs with more frequency in older grades, often the victims of bullying lack self assurance and are afraid to speak up. Children who are confident are less likely to be bullied in school and are not afraid to talk to their parents or teachers about the problem. To foster self confidence, teach with positive reinforcement and avoid criticism.
2. Communication
Children need to know how to effectively communicate. Parents can help by having meaningful conversations with their children. Take the time to listen to what the child has to say and encourage him or her to speak clearly. When your child communicates in a way that leaves the meaning unclear, help her reword what she said.
3. Exposure to social environments
If your child's first exposure to other children doesn't occur until he steps into a kindergarten classroom, he may have trouble adjusting.
Take your child with you when you visit other people. Whenever you have the chance for "child to child" interactions, take advantage of it. This includes spending time with neighbors and their children.
Consider preschool for your child. This gets kids used to the kind of social environment that they will soon enter. In fact, many preschools are the perfect social atmosphere for young minds to develop and grow.
4. Sharing
There will be many materials that children must share with each other in the classroom. Playtime is the perfect opportunity to promote sharing.
5. Empathy
Kindergartners will get along better with others if they understand their classmates feelings. Role playing games are an excellent way to teach empathy.
6. Understanding right from wrong
Children need to recognize the difference between right and wrong. This helps them understand the importance of the teacher. Until now, many kids only see their parents as authority figures. Talk to your kids about what is "right" and what is "wrong", and make sure they understand.
7. Independence
A child who is independent will more confidently transition to the kindergarten setting. Make sure your young person can use the bathroom without assistance. He or she should also be able to put on and take off shoes alone. This may take some practice, but if you reward the behavior with praise, it will be easier.
8. Listening
According to AllParenting, listening is a skill that can be taught in several ways. Talk to them at their level, physically. Repeat back to them what was said. Play games like Simon Says or "finish the story". These games promote listening and kids who listen well will perform well in school.
What skills will you work on with your child?