Father's Day is quickly approaching and we all know that dads can be notoriously hard to buy for.
Instead of buying a gift this year, why not have the kids make him something special? These gifts are not only something that dads will love, but they also target specific skills during the creation process.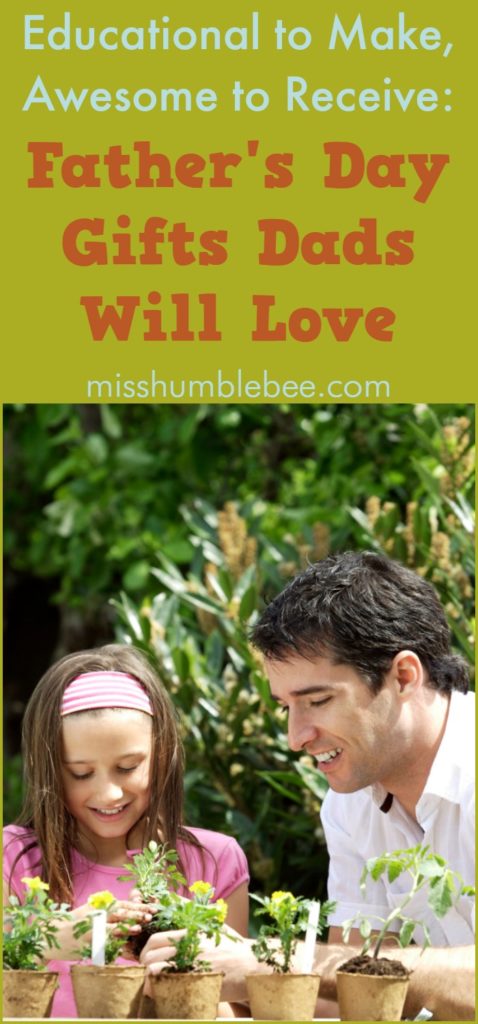 Educational to Make, Awesome to Receive: Father's Day Gifts Dads Will Love
Father's Day Finger Paint Project for Kids :: Whiskey Tango Foxtrot
Art, Fine Motor, Color Identification, Letter Recognition
Handprint Baseball Father's Day Gift with Printable Poem :: Sunny Day Family
Fine Motor, Shape Recognition
Father's Day Card Printables :: Snapshots and Snippets
Fine Motor, Cutting, Color Recognition, Letter Recognition
Homemade Whipped Eucalyptus Shaving Cream :: The Garlic Diaries
Math, Gross Motor
Fun Golf Balls Project for a Happy Father's Day :: Ann Arbor Mom
Fine Motor, Art, Color Recognition
Homemade Bacon Salt :: Taryn Williford
Math, Gross Motor, Fine Motor
Mini Pallet Coaster :: Remove and Replace
Math, Fine Motor
Which one will you try?
For more fun crafts and activities, check out our new DIY area!