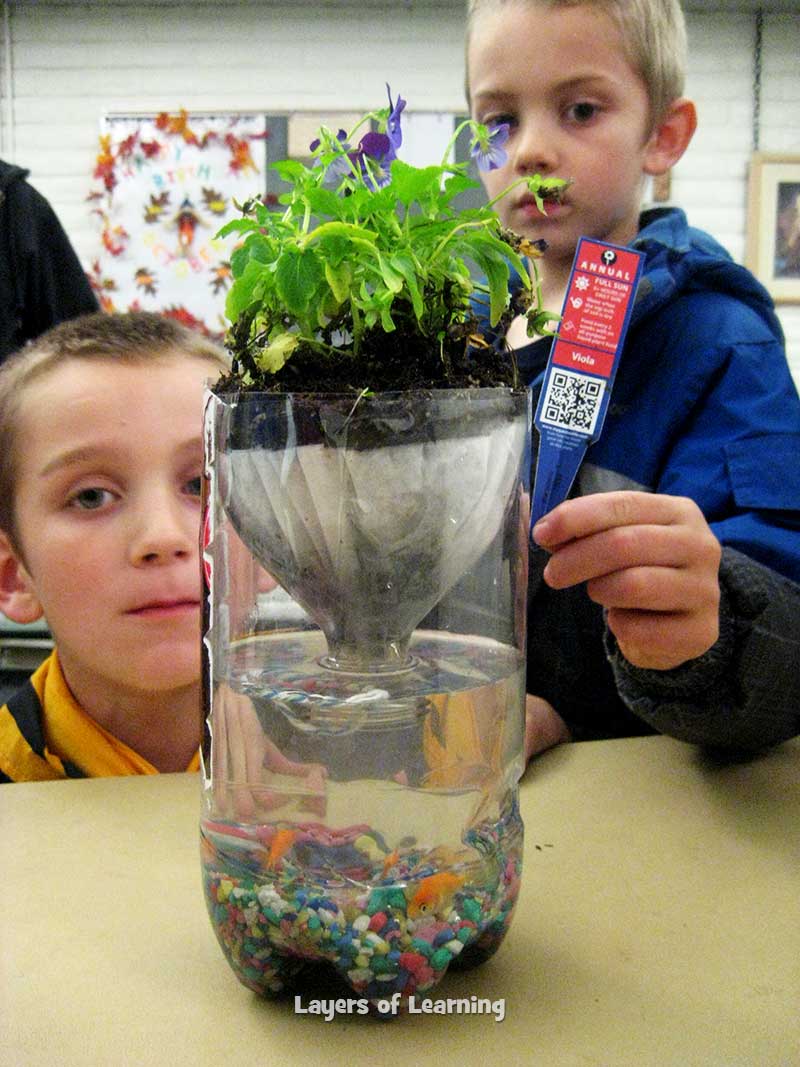 Materials Needed:
2 liter soda bottle, Aquarium rocks, Water, fish, 2 coffee filters, String, Plant, Soil
Subjects/Skills Used:
Fine Motor, Science
Estimated Time:
30-45 minutes
How do the different parts of an ecosystem work together? Find out with this activity from Layers of Learning. Get the instructions here.
Please Note: We were offered feedback that for the health of the fish you should make sure the plants and soil used are unfertilized.