If you asked your child to pick out his most prized possessions, what would he choose?
Recently we came across a photo essay by Italian photographer Gabriele Galimberti entitled Toy Stories. In it are photos of children from around the world with their most prized possessions: Their toys. Some photos show children completely surrounded by toys while others show children with only a single item. (You can see all the pictures here.)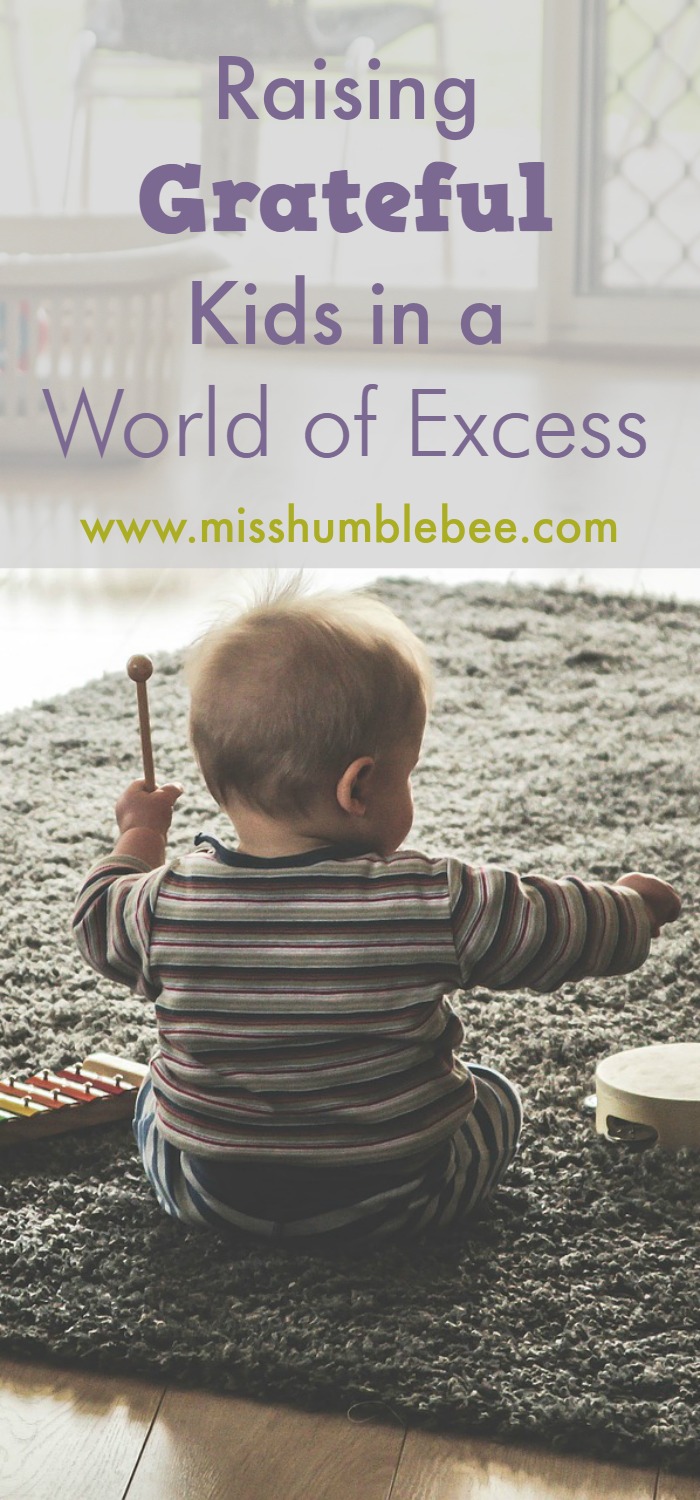 Raising Grateful Kids in a World of Excess
During the project, a couple of things stuck out to Galimberti:
Regardless of location, the children all shared one characteristic; they just wanted to play.
Children with a higher socioeconomic status were more cautious and possessive of their toys, while children with a lower socioeconomic status allowed the photographer to play with them much more readily.
A discussion on #2 could be a blog post in itself, but despite the many reasons that the children with the most are also the most possessive brings one main goal to mind: Raising grateful kids.
Despite how much or how little we may be able to offer our children, we all want to teach our kids to be thankful for what they have, to not take anything for granted, and to be giving towards others. The hard part, of course, is putting those goals into action.
Although it's probably not necessary to take all but a few of our children's toys away, Galimberti's photo essay provides a much needed reminder to us as parents, especially as we move out of a season that is often characterized by how much we can give them over the holidays. More does not always equal better, nor does it bring happiness.
For practical tips on how to raise grateful children, try the suggestions in this post: Four Tips to Teach Your Gratitude.